Where We Take Our Friends Hiking In Glacier National Park
When you live near Glacier National Park, your summer calendar quickly fills with visits from friends and family wanting to experience the views, hikes and wildlife you keep going on about in texts and on social media. Driving a loved one over the Going-to-the-Sun Road for the first time and witnessing their 49.71 miles of awe nearly always conjures recollections of your own maiden trip over Logan Pass. It can be difficult to not feel personally responsible for any low hanging clouds or infestation of forest fire smoke impeding your friend's view, but you can always smooth things over with your knowledge that Two Sisters serves the best blackberry-peach pie in the land.
"It's a short hike, I promise."
Over the years, we've had the privilege to hike with many Glacier neophytes up their first summit and over their first pass. We've lent cans of bear spray to our closest friends while assuring them they probably won't need it, just as someone halfheartedly assured us long ago. We've received much joy from witnessing an adoration for Glacier cemented into our family and friends as they walk through Ptarmigan Tunnel for the first time or take in the view from Pitamakin Pass.
We've also made some missteps in our completely unofficial roles as Glacier ambassadors to our Southern and Midwestern kin. We have learned that words like easy, flat and short can all be interpreted differently and that changes in elevation are to be taken seriously. We've also been the annoying ones on the trail with the too large group of just-graduated-college friends and for that, we're sorry.
Choose Your Own Adventure - Many Glacier
With a few years of experience now under our belt, we've come to rely on the Grinnell Lake - Grinnell Glacier - Angel Wing trifecta as our go-to recommendation for beloved visitors. This combination of hikes is especially ideal for groups with mixed abilities or ambitions as they all commence along the same trail and diverge from there. For hikers looking to avoid major elevation gain but still experience the incredible views Many Glacier is known for, Grinnell Lake is an ideal destination. Carry on past the lake to Grinnell Glacier for a hike filled with sweeping switchbacks, rocky stair steps and of course, a real live glacier. If you're aching to survey the Many Glacier valley from above, hike past Grinnell Glacier to summit Angel Wing, an often overshadowed and understated mountain nestled next to Mount Gould. The versatility of these hikes continue with the option to shave a few miles off by boarding the Glacier Park Boat Co. tour to the end of Lake Josephine and starting your hike from there. The Many Glacier Hotel serves as a great rendezvous point, as we mentioned in our last blog post.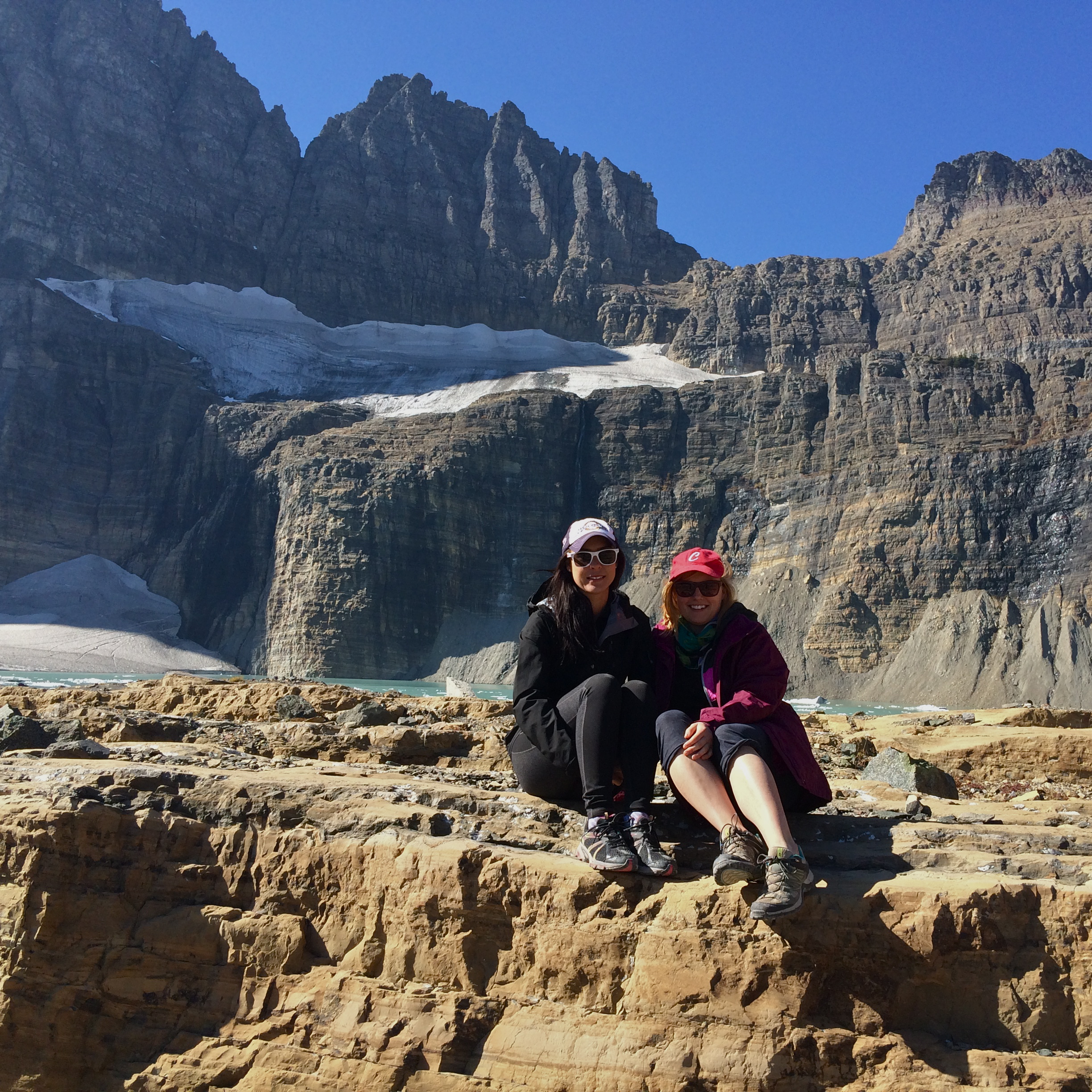 Don't forget to make a clear plan with your hiking companions when embarking on these hikes as their flexibility can also lead to confusion. Multiple options for starting and end points can lead to unnecessary worry if not understood by all. Pick up a GNP hiking guide and old fashioned map to assist in your planning.
Read more about Grinnell Lake, Grinnell Glacier and Angel Wing in the links below: